We're back once again with some recommended reading going into 2022. Due to the identity of the author or their location or the subject of their book, you may have missed these great books in 2021. We include 9 books that cover a range of topics that we think provide a richer understanding of socioeconomic phenomena and are therefore crucial to understanding economics and the world.
We include two new and important books on social theory in the African context and the colonial origins of social theory and how modern social social theory can be reconstructed. In addition, with the resurgence of scholarship on dependency theories, it is only fitting that we include an examination of the possibilities of development and its limits in Latin America. The policy response of the COVID-19 pandemic has been extremely uneven across the world, partly because of the constrained policy space available to governments in developing countries. Therefore, we have included a new volume that examines the potential for economic and monetary sovereignty in African countries. The recovery from the pandemic induced recession in some advanced industrialized nations has shifted the balance of class power to a certain extent towards the working class. Therefore, revisiting debates of automation and labor power is timely, which you can do with our reading list.
The pandemic also revealed that public health crises do not affect us all in the same way: some groups are more vulnerable than others within nations and globally. Therefore, we include books on de facto internal borders that often divide groups of people, such as segregation in New York City and resistance to it. We also include a book on national or external borders as functions of imperial domination and culmination of crises of capitalism, assuming greater relevance given the arbitrary restrictions placed on a bid to stop the global movement of people due to the pandemic.
We hope you find some time to read these brilliant books. If you'd like to read more, you can find the books we selected for the first half of 2021 here. If you enjoy our reading lists, please let us know by emailing us at info@d-econ.org, and please feel free to send us suggestions of books we should read and include in our next reading list!
By Aldo Madariaga and Stefano Palestini
This edited volume explores how dependency theories can be adapted and applied to understand limits and possibilities for development in Latin America and Europe. It explores core-periphery relations across different sets of countries, specific mechanisms of dependency, as well as the role of race and gender in dependency analysis. Beyond its theoretical explorations and elaborations, it also empirically unpacks a range of "new" situations of dependency in Latin America, Europe and beyond, and how they relate to contemporary concerns such as commodity booms, populism, neo-extractivism, growth, and financialization. This is a timely contribution at a moment when the use of dependency theories in analyses of economic development is being revived across the world.
By Gurminder Bhambra and John Holmwood
This is an immensely important book for any student of social theory interested in understanding the colonial roots of a lot of contemporary thinking. From a post-colonial perspective, Gurminder Bhambra and John Holmwood unpack how the emergence of modern society in the context of European colonialism and empire impacted the development of modern social theory. They find that colonialism and empire are to a large extent absent from the conceptual understandings of modern society in classics such as Tocqueville, Marx, Weber, Durkheim, and Du Bois, and that their ideas instead tend to be organized around ideas of the nation state and capitalist economy. Ultimately, the book argues for a reconstruction of social theory by taking the limitations addressed into account. Listen to the authors discuss the book on the Connected Sociologies Podcast here.
By Maha Ben Gadha, Fadhel Kaboub, Kai Koddenbrock, Ines Mahmoud and Ndongo Samba Sylla
This is an important contribution both to advancing theoretical and empirical understandings of African monetary sovereignty and to putting problems and possibilities relating to African monetary sovereignty on the political agenda. This is of utmost importance, given that these issues have largely not received much attention in contemporary discussions of economic development. Economic and Monetary Sovereignty in 21st Century Africa traces the recent history of African monetary and financial dependencies, looking at the ways African countries are resisting colonial legacies. The collection of chapters is diverse and highly interesting, offering comparative and historical analyses of how African countries have attempted to increase their policy space and move beyond various forms of monetary dependence. The collection is based on a conference in Tunisia in 2019 (watch the videos from the conference here).
By Christopher Hayes
In this interesting take, the author, Christopher Hayes, explores the reasons for uprisings in the African American neighborhoods in New York City post the second world war in the 1960s. He ascribes these uprising to racial inequalities in various economic opportunities, including housing, schools, jobs, and policing. In this gripping and detailed account, the book explores how those in power have refused to address structural racism, while also examining the limits of liberalism.
By Ronaldo Munck
The book critically engages with various Marxian perspectives on the dynamics on development and social progress. It specifically engages with some key words in Marxian theory, including Marx's early work on capitalist development and his later works on underdeveloped Russia, Lenin's thesis on imperialism as a hurdle for development, and Luxemburg's contribution to analyzing imperialism as being functional to the needs of capitalism. The author then examines the Latin American dependency school of thought, post-development school and the indgenous development models advanced by Andean Marxism that have enriched the Marxian perspectives on development (and underdevelopment). The book ends with a discussion on the Marxian understandings of the pattern of uneven and combined development and the contradictions that riddle the process of economic development in the current phase of globalized capitalism.
By Jason E. Smith
In this new book, Smith returns to Solow's classic "productivity paradox", which essentially states that we can see automation everywhere, like the spheres of leisure, sociality, and politics, but not in the productivity statistics. He examines why labor saving automation in the service age in the Global North has not been accompanied by increased productivity, as was predicted. The book convincingly argues that the reasons for this are threefold: that many of the jobs now being automated require an intuitive, embodied, and socially mediated form of knowledge that even the most advanced machine learning algorithms cannot learn; that in the advanced capitalist world, cheap labor is surfeit which has all but removed the incentive for firms to invest their capital in soon-to-be-obsolete machinery to replace them; and that there is a crisis of profitability rooted in the decades-long expansion of "unproductive" labor, that is, labor engaged in supervisory or circulatory activities. It is a great book that critically analyzes potential automation of service work in the world of COVID-19 where frontline workers are sought to be replaced by machines for the safety of the workforce, or where increasing labor militancy is often threatened with automation.
By Jimi Adesina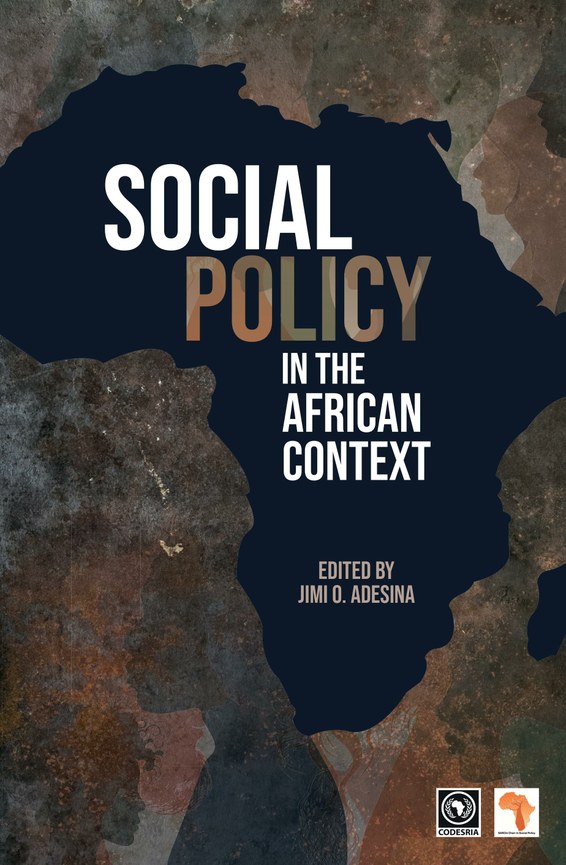 This edited volume, put together by Jimi Adesina, based on the proceedings of the Social Policy in African Conference in 2017 provides an overview of social policy in varied country contexts and fields especially in light of decades of the reduction in size and hollowing out of the content of social policy due to the neoliberal retreat of the State. It covers a wide range of topics from agrarian reform and cash transfers to gender dynamics of social policy and mutual support institutions and relates them to structures of production and economic policy as well. The book identifies the importance of deliberative social policy for the continued process of decolonization of African institutions and building state capacity and is a tour de force in critical social policy scholarship.
By Harsha Walia
Framing borders as an instrument of capital accumulation, imperial domination, and labor control, Walia argues that what is often described as a "migrant crisis" in Western nations is the outcome for the actual crisis of capitalism, conquest, and climate change. This book shows the displacement of workers in the global south due to, in many cases, the implementation of structural adjustment policies. Walia argues that borders are managed through exclusion, diffusion, commodified inclusion, and discursive control, which also hinders labor solidarity, by creating additional precarity among and differentiation from migrant workers. The book builds up to argue for a bold no border policy as well as the dismantling of the "political ideology of liberalism, the economic dogma of neoliberalism, and right-wing nationalism" that are built into and facilitated by borders.
By Howard W. French
In this ambitious and impressive new book, journalist Howard French seeks to excavate the long elided central importance of the African continent as the "linchpin of the machine of modernity." In the story of modernity, he writes, the role of Africa is diminished, trivialized, and erased, and by filling in some gaps in this story, he retells the story of modernity. He argues that the role of European nations in bringing about enlightenment and modernity is misplaced and this did not happen because of innate European superiority. Instead, he shows, the political economy of the European plunder of African and Caribbean nations set the stage for propelling the continent of Europe past great civilizational centers at the time. was not bea, and that much of its success in doing so is deeply connected with the extraction of gold and slaves from Western Africa. French also argues that this long economic and political assault on Africa has also been one of a war on Black people that has continued at least until the 1960s in the United States. This book does not pretend to have rewritten history, but seeks to start the process of correcting the most egregious form of erasure of the importance of Africa in this story, which he argues is in the minds of people in the rich world.
This list was compiled for D-Econ by Aditi Dixit, Devika Dutt, Surbhi Kesar and Ingrid H. Kvangraven.